Serving the community
Saving Cats in St. Louis & St. Charles, MO
Our History
Founded in 2021 by Kelly Manno and Samara Mitchell, Smelly Cat Rescue strives to help as many stray, outdoor and barn cats as we can in the St. Louis and St. Charles, Missouri metro area. We work with the local community to rescue, rehabilitate and find loving FUR-ever families for these cats and kittens. We have big goals for our future to help even more animals get off the streets and into warm, safe homes. And if our name sounds familiar, you can thank a certain Phoebe from the 90's show 'Friends' for writing an iconic song that inspired the name of our rescue and complimented our love for all cats, even the smelly ones.
… its not your fault.
our founders
Meet Our Founders
Samara Mitchell
Samara grew up in the St. Louis metro area with a love for all animals and has always dreamed of being able to help animals who are unable to help themselves. Samara has over 25 years of experience in business, leadership, sales, and project management working for some of the biggest corporations in the country, most recently Build-A-Bear Workshop. Samara also teams up with her husband and professional REALTOR®, Scott, to lead Mitchell Group powered by Move Realty. 
Samara deeply supports and loves to give back to community organizations, especially those that service animals. Samara and her husband live with their four kids and an array of rescued pets, including a pot-bellied pig named Iggy Piggy.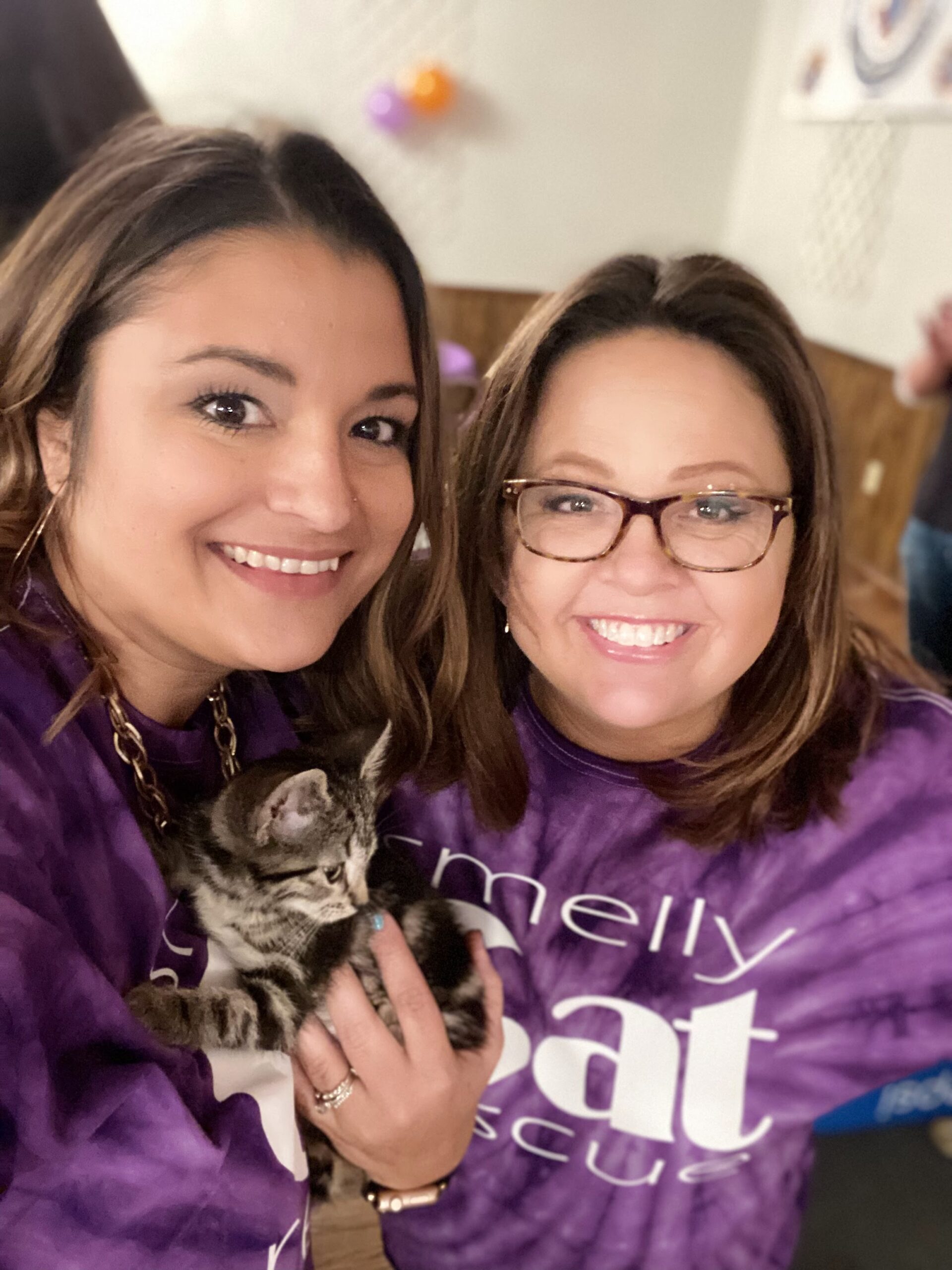 Kelly Manno
Born with a bleeding heart for animals, Kelly's first recollection of a rescue came in second grade. She found a stray cat on the way to school and couldn't imagine leaving it behind. When the teacher heard meows coming from her backpack she was busted. 
She started volunteering for her local APA when she was 16. She has experience in domestic, feral, barn, and livestock rescue. She has also participated in protests against animal cruelty and animal use in circus performance. 
Kelly, a content creator for TikTok, has 3 kids, and a husband, who never has any idea how many cats are actually in his house.
What Drives Us
Our Mission
In a world where animals get abandoned and are left with no place to call home, we are ready to make a difference in our community. Our rescue's mission is to help smelly, outdoor, stray, barn cats and their kittens through rescue, adoption,  spay/neuter services and community programs.
The key principles that we follow to assist us in achieving our goals are: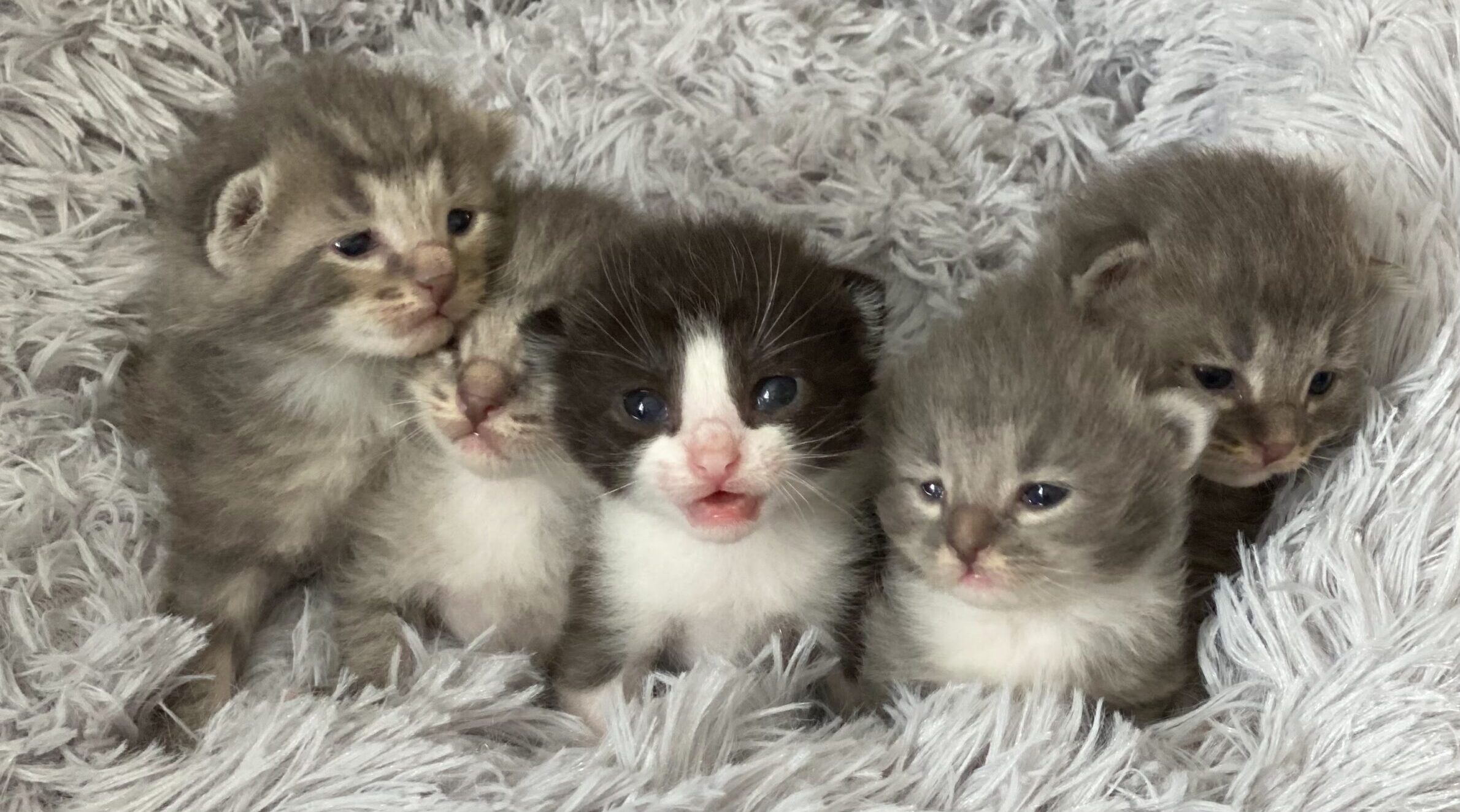 Find homes for sick, injured, abused and abandoned adoptable cats and kittens.

Rehabilitate cats through quality veterinary care and shelter within our in-home foster network.

Reduce overpopulation of cats through spay and neuter programs and community education.

Prevent cruelty to cats by supporting animal protection laws.

Foster compassion towards cats through education.

Share our knowledge and experience with our community.
Kelly Manno
Co-Founder & Director of Media Communications