Our events are so fun, you'll forget they're raising money! We love to get with the community to do everything from trivia nights, to adoption events, to parties to meet with people and get the word out about our mission to save all the smelly cats we can and get support for our efforts. Come see us and join in the fun!
The happiest of happy hours
Cats & Chillax
Thursday, June 22, 2023 – 5-7pm
Chillax Beer Bottle & Tap, Wentzville, MO
Show your love for the kitties of Smelly Cat Rescue and join us for a family-friendly happy hour at Chillax Beer Bottle and Tap in Wentzville, MO. We'll be providing some light snacks and there may be a kitten or two to snuggle and play with there as well! Bring a monetary or food/supply donation to help our efforts and enjoy a cold beer, cider or other beverage from the extensive tap or cooler selections at the bar! Can't wait to see you there and spread all the love to our Smelly Cat Rescue Friends!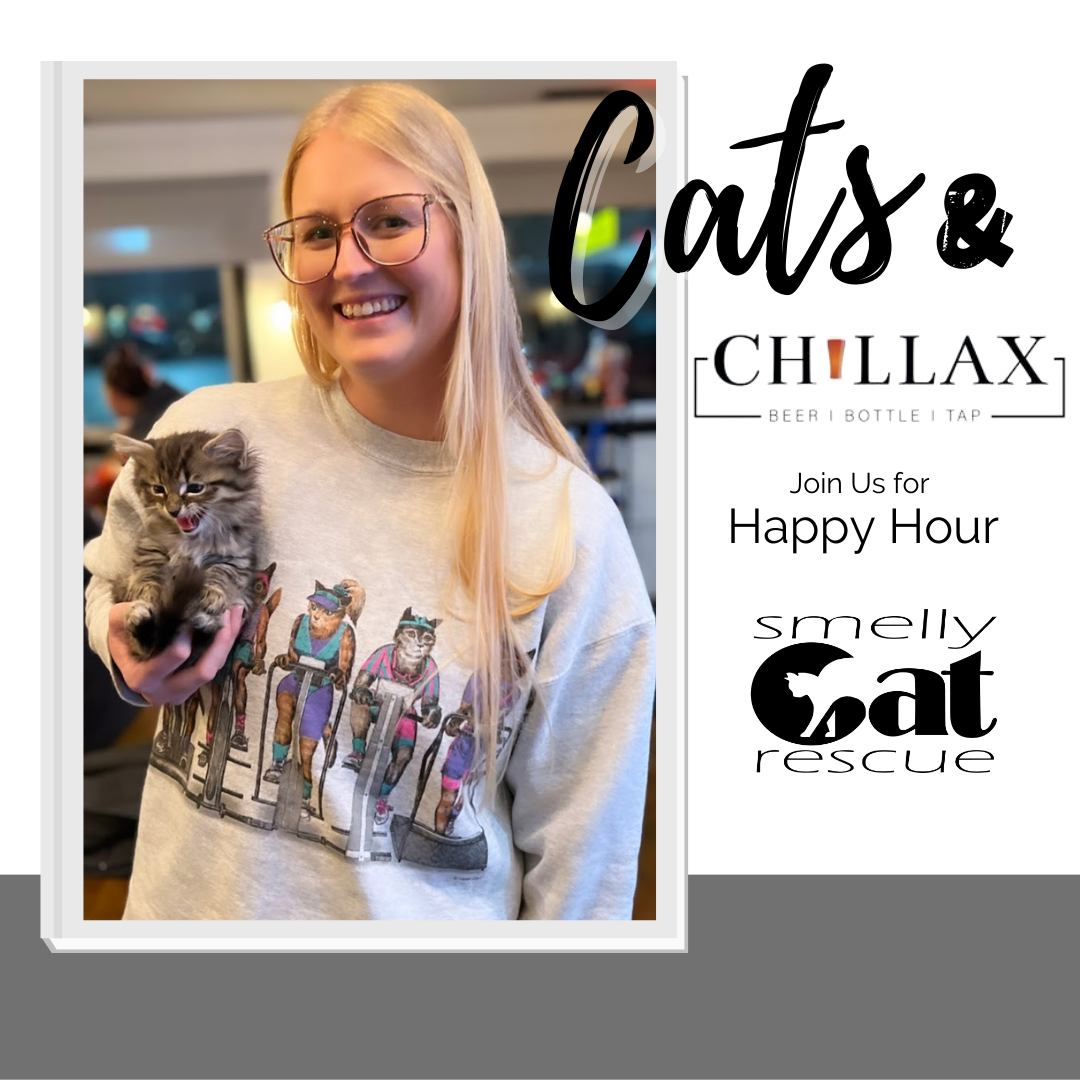 FOR THE LOVE OF ANIMALS
Animore'
Sunday, October 22, 2023 – 12-4pm
Foundry Arts Center, St. Charles, MO
Smelly Cat Rescue is proud and honored to be a beneficiary of the 2023 Angels for Animal Animore event at the Foundry Arts Center. This fundraising event benefits local animal support groups and will be a fun time for all! Come see us and support our mission and others involved! https://angelsforanimalsmo.org/events