Welcome!
Supporting Smelly Cat Rescue is Easy!
Thank you so much for considering a donation to Smelly Cat Rescue! We couldn't do what we do every day without the generous support of our community and we are endlessly grateful for any amount you choose to give. And because Smelly Cat Rescue is a 501c3 charity, your donation is always tax-deductible.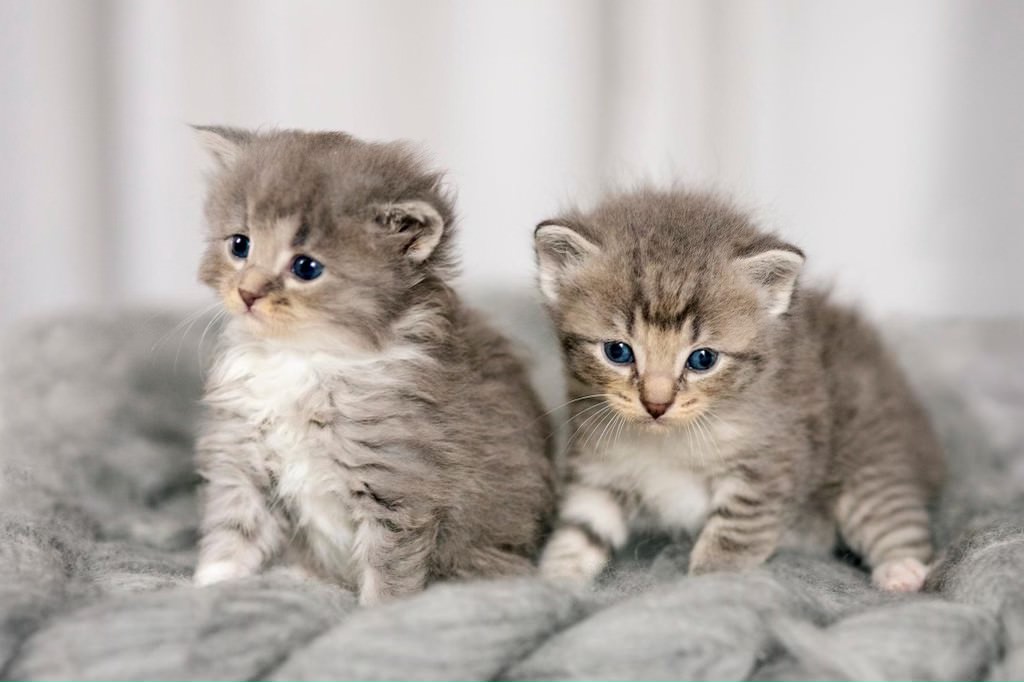 Frequently Asked Questions
How can I donate?
Thank you so much! We accept donations via credit card through Paypal or Venmo, or you can mail a check to Smelly Cat Rescue
611 Geiser Brook Ct, Lake Saint Louis, MO 63367. See the options below!
Is my donation tax-deductible?
Yes! Smelly Cat Rescue is a 501c3 charity and, as such, your donation is fully tax-deductible. 
How is my donation being used?
We use most donations for things like spay and neuter services, emergency treatments, general vet services and rescue efforts, but also to run the rescue's day-to-day operations for the cats in our care, including food, medicine, litter, toys and bedding. Checkout some examples below!
Can I donate for a specific cat or event?
Of course! Leave a note on your donation that it is meant for a specific cat or event and we'll be sure to apply it to that cause. We'll also sometimes be asking for donations for a certain cat's surgery or treatment so its a great way to make sure your funds are doing the most good where you want.
Can I donate items instead of money?
Absolutely! Check below for a link to our Amazon Wishlist to send us food, toys, and other things to keep our fosters and cats and kittens supplied with everything they need until they find their FUR-ever homes! We love to see those delivery trucks! If you have items you'd like to drop off, contact us and we can coordinate delivery. Thanks!
Please consider being a friend to Smelly Cat Rescue by making a donation, purchasing an item from our Amazon wishlist, or signing up as a parent foster on GivingTuesday, November 28.
What is GivingTuesday? GivingTuesday is an initiative that started in 2012 as a way to inspire people to give, support, and celebrate their favorite charities, causes, and nonprofits. A  moment to pause among  our consumer spending to focus on those that serve our communities to support them on this specific day. Check out the graphic below to see the impact of your donation and just how far your dollars can go to help the homeless, stray and abandoned cats and kittens in our community when you give to our rescue.
We are so thankful to everyone who contributes to our small but mighty team of parent fosters and volunteers who work so hard to help the cats who come into our care know love, comfort and find their FURever homes. We hope you will consider becoming a Friend of Smelly Cat Rescue this GivingTuesday and beyond!
Supporting our efforts
Ways to Donate and Help
Paypal
Donate via Paypal one time or set up a recurring monthly donation to continue helping our smelly cats all year long!
Check
Checks can be mailed to:
Smelly Cat Rescue
611 Geiser Brook Ct
Lake Saint Louis, MO 63367
We will send you a receipt for your tax records.
Shop our Amazon Wishlist for supplies, toys, food and other things our fosters and cats need to keep them going until they can find their FUR-ever homes.
Donate via our Facebook page and there's no fees to you. If you choose to donate monthly, Facebook will match up to $100! High Five!
 doing good
Where Your Donation is Going
$5
Pays for three days' worth of cat food for one cat in our foster program
$10
Pays for one month of flea and tick preventative for one cat in our foster program
$25
Pays for bottle supplies and formula to feed an abandoned neonatal kitten for a week.
$50
Pays for a carrier and transportation costs associated with taking rescued cats and kittens to and from vet appointments
$100
Pays for one adult cat to receive testing and treatment for intestinal parasites
$200
Pays for one kitten to receive vaccinations, a microchip, and spay/neuter 
$500
Pays for critical care for an injured or sick cat
$1,000
Pays for vaccinations, microchips, and spay/neuter procedures for an entire litter of kittens